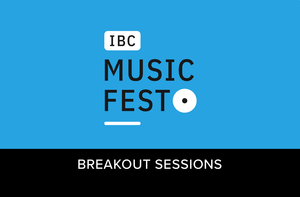 Indiana Bible College Store
Sessions - IBC Music Fest 2022 DropCard
Regular price
$100.00
$0.00
Unit price
per
Sessions from IBC Music Fest 2022.

Each session includes both the audio from the session and a handout and video where applicable (i.e. music technique sessions).

Session topics and speakers include:
Habits of Highly Successful Leaders with Jason Gallion
Warm-ups for Your Choir with Terion Cooper
Leading for Worship: How Everyday Leadership Translates to Sunday with Chris Henderson
Heart of the Artist with Lindel Anderson
The Complete Worship Leader with Kristin Keller
Effective Rehearsal Techniques with Tim Hall
The Why and How of Songwriting with James Wilson
The Flow of a Worship Set with Bryan Pound and Mark Crowder
Worship Leading 101 with Draylin Young and David Jennings
Teaching Vocal Parts with Tim Hall and Abigail Haworth
Dealing with Difficult People with Keith Pace
Developing a Music Department / Music Administration with Jeremy Guzman
Becoming a Better Leader: Six Types of Leaders with Keith Pace
Our Greatest Discipleship Tool - The Choir with Chad and Fallon Erickson
Creating a Tiem of Response During a Service with Mark Crowder
Building a Worship Set with Kristin Keller
How to Learn Songs Quick as a Drummer with Daniel Bernard
The 21st Century Levite with Lia Matthews
And many, many more
After purchase, your product will be fulfilled by a redemption code and link provided to your email.
---